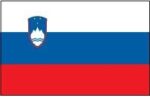 Select:
History
---
The name TOMOS is from TÔvarna (factory) MÔtornih koles (motorcycles) Sezana (city in western Yugoslavia). TOMOS began in Sezana but later moved to Koper, Yugoslavia.
Slovenia was a republic of Yugoslavia until March 1991, when it became an independent country, the Republic of Slovenia. Here is the historic district of Koper, Slovenia in 2004.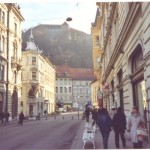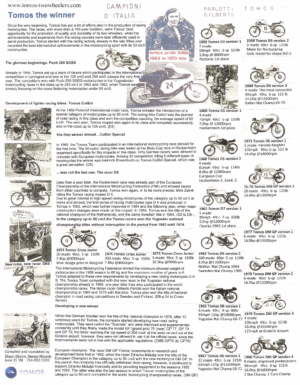 1955: TOMOS began
1956 to 1981+ Puch remakes: From 1956 to 1981 Tomos made, under license, mopeds and motorcycles that were exact copies of Puch models. Until 1973 the Puch remakes were called Colibri 1,2,3, up to 15. After 1973 most were called APN. They had 2, 3, and 4-speed manual transmission. Pedal models had left-hand grip-shift. Kick models had foot shift.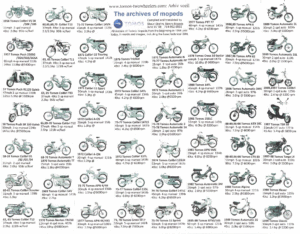 1973 to 1974 Tomos A3: In 1973 Tomos introduced their own stamped steel frame, engine, and wheels, the 1973 Automatic 1, a one speed. A two speed version soon followed, the 1973 Automatic 3, and the 1974 Automatic 3K. These went 28mph, made 2.0 horsepower, and weighed 97 lbs. The A3 pedaled forward like a bicycle, yet started the engine by kicking backwards. There is no start lever on a Tomos.
1991 was the break up of former Yugoslavia, after years of civil war, into eight independent countries.
Inside the Tomos plant in 2004.