Online Parts Sellers:  ********************************************

Motor West: http://www.motorwestmotorcycles.com/ Vintage Puch, Sears Allstate, and pre-1985 BMW parts. Located in Milwaukee Wisconsin. Online parts for 1950 to 1986 Puch motorcycles, scooters, mopeds. Vintage Puch and BMW restoration and service.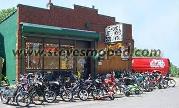 Steves Moped: http://www.stevesmoped.com/home/ Located in Dumont, New Jersey, Steves has been selling and servicing mopeds since 1978. They sell parts online for Solex mopeds. They are experts in moped performance parts.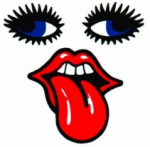 Treatland: http://www.treatland.tv/ Located in San Francisco CA, they have a huge online inventory of mostly aftermarket performance items plus many original or ordinary replacement parts, tools, and accessories. What a masterful job of sourcing thousands of hard to get items from around the world, and keeping prices low. Hats off to them. 

1977 Mopeds:  http://www.1977mopeds.com/  The greatest show on earth for vintage moped parts, aftermarket performance parts, and everything to do with mopeds. A massive inventory and a huge online store, ever growing and improving. Essential to life as we know it.

Garage – 1977 Mopeds: http://garage.1977mopeds.com/  A art gallery of customized mopeds and light motorcycles known as "builds". 

Classic Vintage Restorations    https://www.classicalvintagerestorations.com/  A software tool with manuals and helpful info for classic and vintage motorcycles and mopeds, with a focus on UK models.
Local Shops :  ****************************************************

Electric Bicycle Center:  https://electricbicyclecenter.com This is by far the best place to buy an electric bicycle or electric scooter. Located in Fullerton CA, 2 miles down the street (east) from Myrons Mopeds, they are also known as Myrons Extreme Machines (MXM). Sam has sold and serviced over 10,000 2-wheelers, from mopeds and motorcycles in the 1980's to go-peds and stand-up gas scooters in the 1990's to electric bicycles and scooters in the 2000's. Legendary Sam worked for Myron himself in the 1980's. See more in Showcase/Shop Tour. They sell E-Moto, E-Zip, EG, Hebb and I-Zip electric bicycles, Go-Ped and E-Zip electric scooters, and Go-Ped push scooters. Rated A+ by BBB, and 5-star by Yelp. 
Note that Myrons Mopeds and Myrons Extreme Machines, both have the same first name, are on the same street, are in the same city, and have the same phone number except for the last digit. Despite all that in common, they are separate businesses, and often confused with one another. Believe it or not!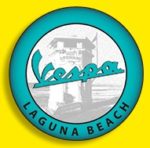 Vespa of Laguna Beach: http://vespaoflagunabeach.com/ This excellent Laguna Beach shop sells Vespa, Kymco, Sym, and Genuine scooters, all high quality, highly rated and recommended. Great hard working honest professional people in one of the world's most beautiful locations.
Pasadena Moped: http://www.pasadenamoped.com/ A very small shop with a lot of experience and enthusiasm. Doug at Pasadena Moped has decades of experience riding, racing, and repairing bicycles, mopeds, and motorcycles. A believer in small personal transportation, he sells used mopeds, and parts for Puch, Derbi, others.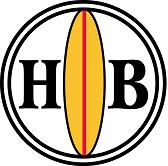 Huntington Beach Scooters: http://hbscooters.com/home  HB Scooters serves Orange County's often congested but beautiful coastal cities. They sell Sym and Lance scooters, plus Pedeco and A2B electric bicycles. They do service, but not on Chinese kinds.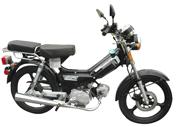 J and J Motorsports Inc: http://www.jjmotorsportsinc.com/ Located in El Monte CA, they sell Lazer 4-stroke mopeds, scooters, and small motorcycles, all made in China. There are many merits to a four stroke, including: able to idle like a heart beat for long periods, better fuel economy, no surging (yang yang yang) when decelerating, they sound more pleasant and less chaotic, and they are able to meet emission standards with less catalyst in the exhaust than a two stroke would need. On the other hand, two strokes make way more power, weigh less, cost less, and are easier to service. 

Massimo's Vespa Shop: http://www.massimovespa.com/  Located in Costa Mesa, Orange County, CA, Massimo Dimarco delivers a lifetime of experience and passion to customers of his a wonderful little shop. He services vintage Vespa scooters, and occasionally Vespa mopeds.
Scooter Dynasty: http://www.scooterdynasty.com/index.aspx  Located in Monterey Park, near central Los Angeles, they are a large scooter dealer, and they do service on Chinese scooters. They were voted Best Scooter Dealer in Los Angeles in 2010.
Local Moped Service:  *********************************************

Rock N Wrench: mopedrescue@msn.com  Honest Bryan specializes in vintage mopeds and late model scooters. He operates out of Garden Grove, and also does basic mobile service to Orange County, by appointment.  He has serviced 100's of mopeds. Highly recommended.
Motorcycle Insurance:  *************************************
The article
Average Cost of Motorcycle Insurance in 2018
talks about the overall average cost of motorcycle insurance, the states with the least and most expensive premium coverage costs, factors that affect motorcycle insurance cost, and much more. You can view the full article here: 
https://lendedu.com/blog/average-cost-of-motorcycle-insurance/
The article Motorcycle Safety Guide includes how motorcycle drivers can stay as safe as possible on the road with tips on finding the right motorcycle that suits their needs, wearing appropriate safety equipment, and the latest motorcycle safety features to look out for: http://www.buyautoinsurance.com/motorcycle-safety-guide/